Luxury and performance are our passions at BMW of Peabody. If you're ready to turn some heads in a vehicle with striking style and riveting performance, come take a test drive today in one of our BMW models near North Andover, MA! Curious what makes models like the 2018 BMW X5 exceptional? We'd be more than happy to show you how it stacks up to the competition.
The 2018 BMW X5
The 2018 BMW X5 is a smart buy for any driver looking for an all-around excellent luxury crossover.
There are multiple powertrain options to choose from. In addition to the base turbocharged 3.0-liter six-cylinder engine that puts out 300 horsepower and 300 lb-ft of torque, you can also opt for a fuel-efficient diesel engine and a roaring V8 engine. Whichever engine you choose, you'll enjoy improved traction thanks to all-wheel drive and sharp handling on every twist and turn of the road.
The list of standard features is long and includes a 10.2-inch central display screen with the BMW iDrive interface, navigation, voice controls, and a nine-speaker sound system. A third-row seat is available for the days you need a little more passenger room.
The 2018 Mercedes-Benz GLE
If you're looking for a classy crossover, you might also consider the 2018 Mercedes-Benz GLE-but when you compare them head to head, we think the BMW X5 is the one that shines.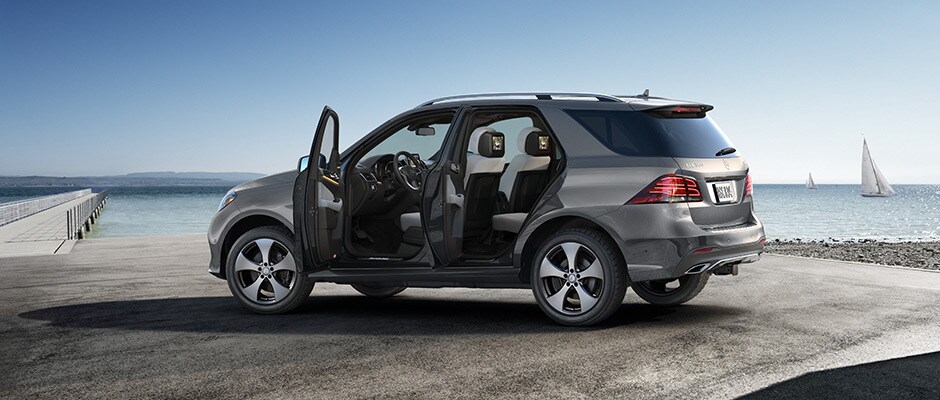 The Mercedes-Benz GLE is powered by a 3.5-liter V6 engine that puts out 302 horsepower but just 273 lb-ft of torque, giving the BMW X5 an edge in that area. There is also another V6 engine and a V8 engine available, but no diesel option. On top of that, all-wheel drive doesn't come standard.
Standard features include an electronics interface with a slightly smaller eight-inch display and an eight-speaker sound system. There is no third-row seat available, so the interior space isn't as versatile as the BMW X5.
Come test drive the 2018 BMW X5 or another dynamic vehicle in our Peabody BMW inventory today so you can see what makes these cars truly exceptional. The friendly staff at our BMW dealership in Massachusetts looks forward to welcoming you at our 221 Andover Street location, where we also carry certified pre-owned BMW cars if you're looking for an engaging and elegant car on a budget. See you soon!