---
LEASE A NEW 2020 BMW 330i SEDAN FOR
$459/MONTH
10,000 MILES PER YEAR  |  36 MONTHS  |  $3,000 CASH DOWN

---
At BMW of Peabody, we love serving long-time BMW loyalists as well as newcomers to the company because whichever you are, there's a lot to love about the BMW models near Lynnfield, MA that we offer. We believe that the more information you have about your vehicle choices, the more satisfying of a decision you'll make. That's why we're happy to outline just how the fully redesigned 2019 BMW 330i stacks up to its competition.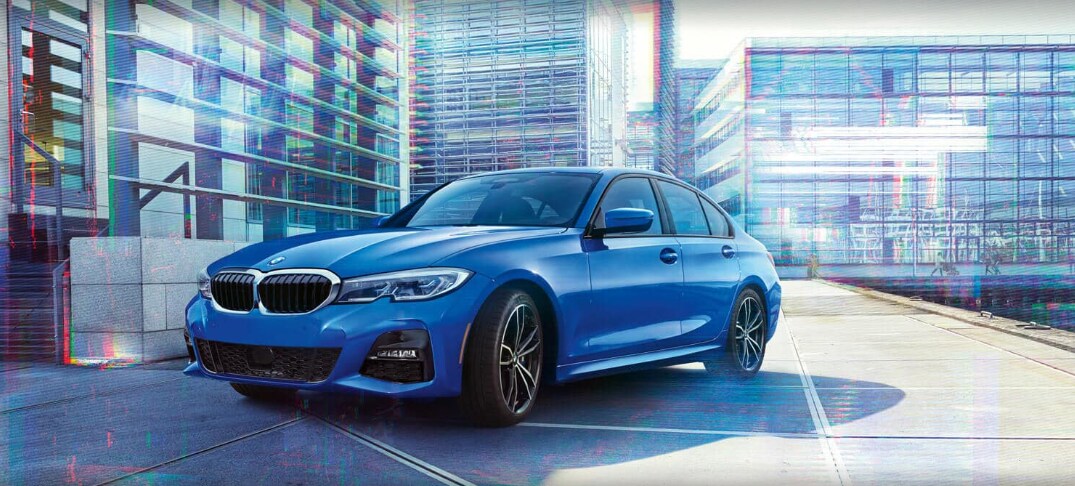 The 2019 BMW 330i
What happens when a beloved vehicle like the BMW 3 Series gets completely redesigned? The 2019 BMW 330i exhibits improvements in power, space,  handling, and technology, without losing any of the qualities drivers love. It is powered by a turbocharged 2.0-liter four-cylinder engine that puts out 255 horsepower and 295 lb-ft of torque, more than the outgoing model. Thanks to the new chassis and suspension, this sedan handles and steers better than ever. Every model comes with a host of the latest features for your safety, comfort, and convenience. Standard features include an 8.8-inch touchscreen display, a 10-speaker sound system, and forward collision warning with automatic emergency braking. Trunk space is generous at 16.9 cubic feet.
The 2019 Audi A4 and the 2019 Lexus IS300
The 2019 Audi A4 and the 2019 Lexus IS300 are two other luxury sedans that might be on your radar.  Both fall short of the BMW 330i in terms of power. The Audi A4 comes with a 2.0-liter four-cylinder engine that puts out 188 horsepower and 236 lb-ft of torque, while the 2019 Lexus IS300 has a 2.0-liter four-cylinder that puts out 241 horsepower and 258 lb-ft of torque. The Audi A4 and Lexus IS300 both have plenty of advanced safety technology. While they both also come with plenty of special features, these cars' touchscreens are a bit smaller, measuring just 7 inches. Cargo space is another area in which the BMW 330i outshines the competition. The Audi A4 has 13 cubic feet of capacity in the trunk, while the Lexus sedan offers only 10.8 cubic feet.
If you're not yet convinced that the BMW 330i is the right choice, visit our Massachusetts BMW dealership to go for a spin. We think this incredibly dynamic vehicle will win you over at 221 Andover St. See you soon!