Owning a vehicle not only entails driving and exploring, but also regularly taking care of its components to make sure everything runs smoothly. Over time, your engine parts, brakes, and tires can start to wear, which is why it's crucial to periodically service your vehicle to prevent problems from surfacing. BMW of Peabody has put together some of the most helpful types of maintenance that are sure to keep your new or pre-owned BMW in tip-top shape. 
Why Vehicle Maintenance is Important
Vehicle maintenance doesn't have to be a chore. Our state-of-the-art BMW service center offers convenient, economical, and speedy maintenance with flexible hours for all of our customers near Peabody, MA. Our trained technicians take care of all of the dirty work so that you don't have to, including everything from regular oil changes to extensive brake jobs. We also use genuine BMW parts so that you know your BMW 530e or BMW X3 gets nothing but the best.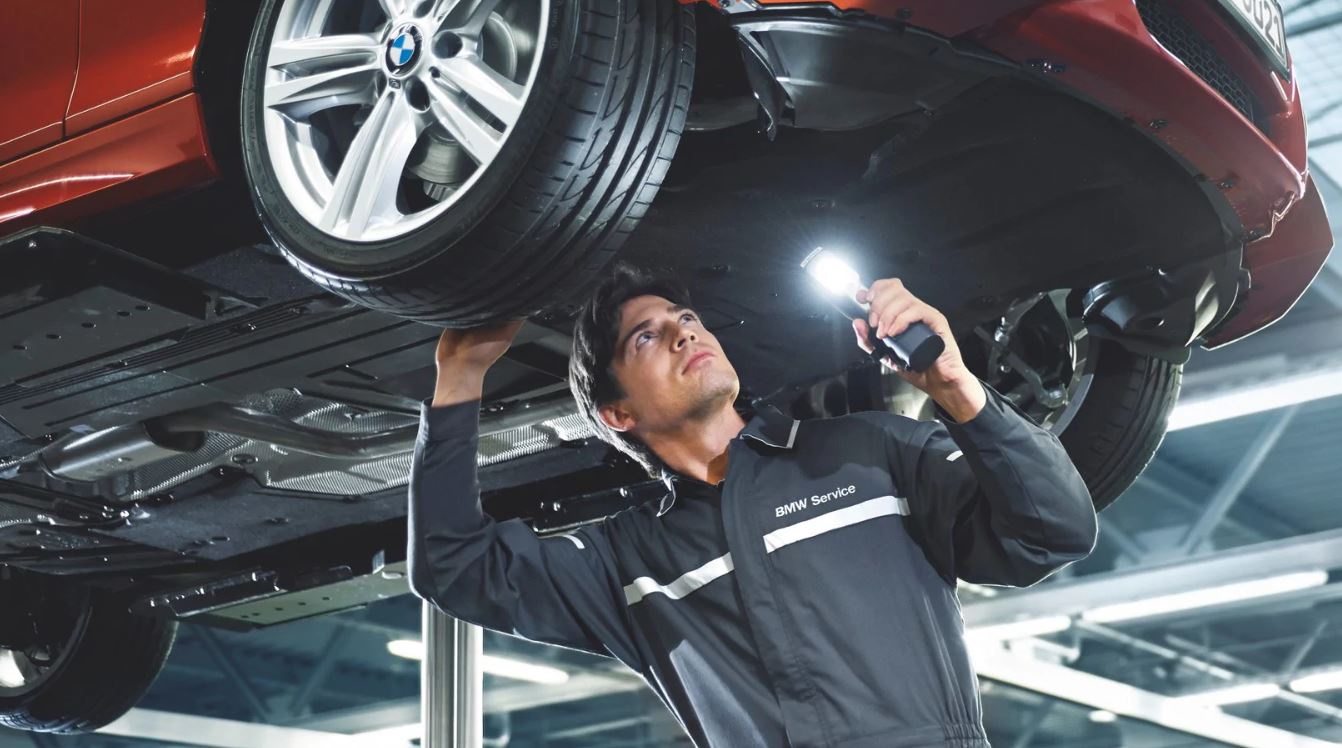 BMW Maintenance Checklist
Detailing: Cleaning your vehicle both inside and outside will keep it less prone to corrosion and damage. 
Lights: Our technicians will ensure your headlights, indicators, and running lights are in good shape for your visibility.
Tires: Your tires should always have good tread depth to give you stronger traction and acceleration. Sufficient tire pressure is also important for good fuel economy and safety.
Check Engine Light: This light lets you know if something is wrong with your engine. Whether you have a loose gas cap or something more serious, it's always important to pay attention to your check engine light.
Fluids: Some parts of your engine will begin to wear out if fluids aren't sufficiently filled, which is why you should always monitor your antifreeze, motor oil, transmission fluid, and brake fluid.
Exhaust: Emissions standards seem to get tighter each year. A good exhaust system keeps your vehicle running smoothly.
Brakes: No matter if you're a careful or speedy driver, it's difficult to halt your BMW carwith worn-out brakes. Not only are durable brakes crucial for your safety, but for your passengers as well. 
Other Essentials: Your electrical system should be periodically checked along with belts, hoses, wipers, filters, and many other parts, especially when seasons change or before a long trip. 
If you need any type of vehicle maintenance, visit our BMW dealers at 221 Andover Street in Peabody, MA, or call (888) 352-7651 to set up an appointment.