If you are the current owner of a BMW car, it's vital to be aware that no component is more important that your vehicle's battery. The battery is what helps the vehicle start and sends power out to the various systems. Due to its importance, it's key to ensure that you have battery service at regular intervals so that you can keep your vehicle in great shape for years to come. Our team at BMW of Peabody can help.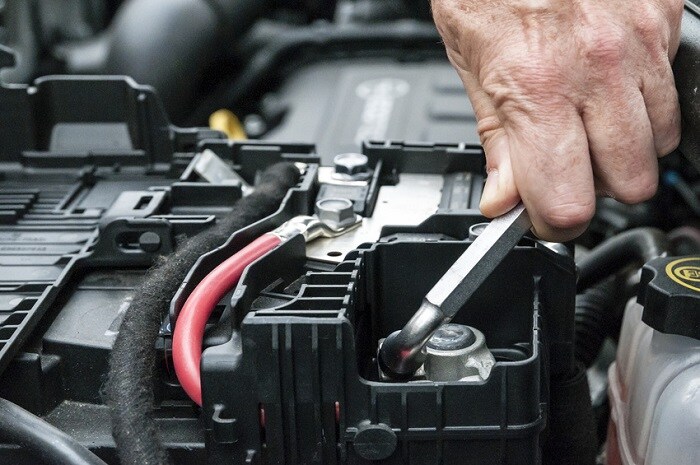 Causes of Battery Wear, and Battery Care Tips
An average car battery should last roughly six years while under ideal conditions. However, there are factors that lead to premature failure, which is where professional battery service comes in handy. When you live in the northern United States, the battery tends to live a bit longer because of our cold climate. Drivers in a warmer region will have a shorter battery life because of sulfation and water loss.
Another factor to consider is how often you are driving your BMW X1 or BMW 3 Series, as this can also impact wear and tear. One of the best ways to keep the car battery in excellent condition is to make an appointment for a battery inspection and service in our BMW service center. During your appointment, our trained service technicians will check water levels, remove any corrosion from the connections, and provide a refresher charge.
Reasons to Service at Our BMW Dealership
We are proud to feature a state-of-the-art BMW service center at our Peabody, MA BMW dealership. Each of our service bays are filled with the latest technology and we have highly-trained, certified technicians so you know that your vehicle is in excellent hands. Whenever you find yourself searching for BMW service near me, you can count that all signs point to our destination.
Along with your battery service, we run the full gamut of service offerings in one convenient location. You can count on us for brake inspections, tire rotations, and any of the more complex repairs you may require during your lifetime of ownership. Be sure to ask about regular parts and service specials to save money.
When you need help with battery service or you are looking for a vehicle upgrade, you will find what you need at BMW of Peabody. Our full-service dealership is located at 221 Andover Street in beautiful Peabody, MA.